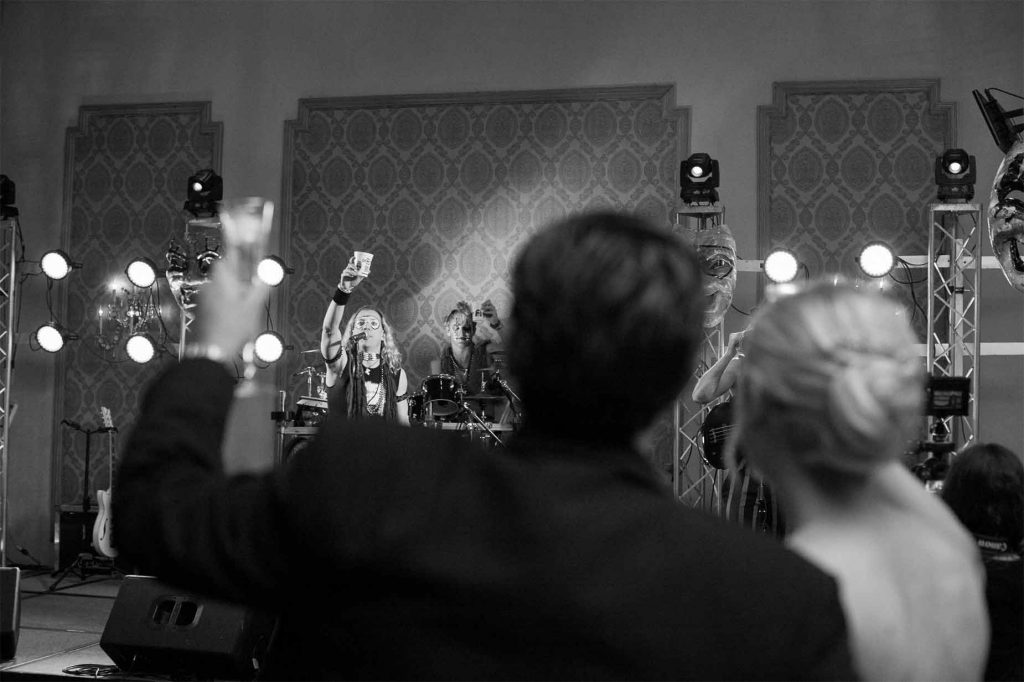 Dear Bag of Donuts,
Ryan and I just wanted to thank you from the bottom of our heart for being a part of our wedding day.
We had the time of our lives and our reception was THE BEST – and we attribute all of that to you guys!!!
Our guests were completely obsessed with y'all – your costumes, your songs, the way you interacted with the crowd, etc. We have gotten such an overwhelming amount of compliments on our band and most of our friends have said that y'all are the best band they have ever heard at a wedding (I completely agree.)
Thank you so much for working with us and accommodating all of our requests. You were so easy to work with and very trustworthy and I thank you so much for that. I want to apologize for the jazz band coming in and kind of abruptly ending yalls set! Our wedding coordinator at the Sonesta had us on a very tight time schedule and he kind of sent them in without allowing y'all enough time to really say goodbye or end your show, so I apologize for that!
We love hearing y'all play so we will be hopefully coming to some of yalls shows now that we have some free time and relive all the fun of our wedding reception!! I also have some great pictures of y'all from the reception that I have included in this email and will include in some future emails since the files are so big.
Thank you again so incredibly much! We had the absolute best time and couldn't have imagined having another band than you guys to rock out with!
Sincerely,
Jenn and Ryan Gaubert